Welcome to JPK web page
Something about us
JPK Company was found in year 1991 and its main interes is all-year active sport programs organizing. Company started in Harrachov in Krkonoše mountains but it spread with steadily development throughout Czech rep. and we are planning founding new branch offices. From our offer choose ski resort in which we are operating. You can choose from 9 places. » more.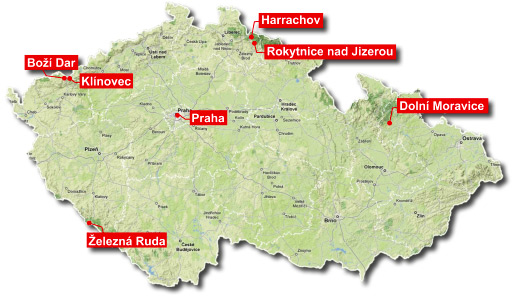 Ski teaching international cerificated
We are aiming mostly for winter season. Our main activity is ski teaching. We own international approved ski instructor´s e­ducation – membership in APUL – association of professional ski teachers – which is a member of ISIA.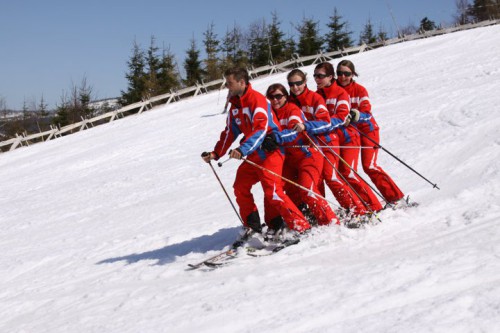 We will learn how to ski any age categories with help of simple enjoying exercises in a way you will like to ride – in snowplough, carving or on snowboard! We offer ski learning in 6 localities, » more in category ski school.
Ski accessoires rental
With skiing relevant also the possibility of ski and snowboard equipment rental in our » ski rental, ski sets rental and ski accessoires rental. We renew and resupply our equipment every year.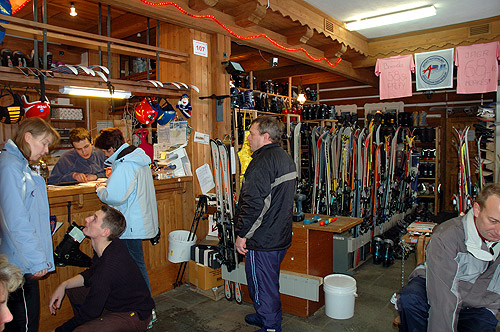 Accommodation in mountains
To complete our services we also offer accommodation in our own places or we arrange accommodation based on clients needs. You will find more in » accommodation category.
Summer programs
In summer we offer sports-oriented and sighseeing tours. We also organizing meetings for big czech companies (e.g ČEZ.) – winter games or summer week competitions. Try survival, rope centre or bow shooting. You can choose from our offering in section » summer programs.
JPK – opportunity for you too
If you are interested to join us we offer jobs in JPK. You will get interesting job in mountains in prima colective and profitable payment conditions. » job offering.
Photogalery
In section » Photogalery you can see photos from our actions and programs as well as see photos with celebrities which likes to come back to us.
We believe you will use our services and you will be fully satisfied. Our best reward are good skiers which likes to come back to us.
We are looking forward to see you!